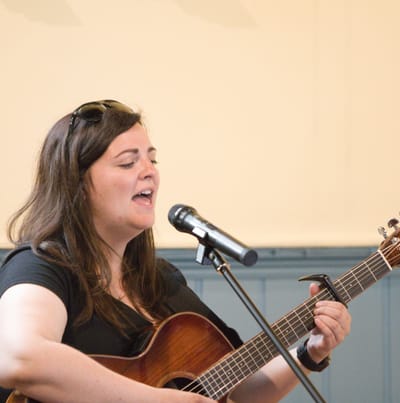 My name is Kathryn Nea and I am a professional singer and musician specialising in Wedding Ceremony, Pre Dinner and Funeral music. I am based in Westmeath and sing throughout the country.
I am a traditional Sean-Nos singer and the proud holder of three All Ireland Fleadh Ceol titles.
Being married myself, I completely understand how much your wedding day means to you. You want everything to be perfect and full of love. I myself sang my bride up the aisle, something I'll never forget. This, as well as my many years of experience providing ceremony music is why I would be the perfect addition to your day. Every couple and wedding are so unique and I pride myself on what I can bring to your special day.
Aswell as singing at Weddings, I also sing at funerals. It is an honour and a privilege to sing and play music at the funerals of loved ones. I endeavour to bring a sense of comfort and peace through my music during some of your most difficult moments.